Robin's Egg Blue, Hand Painted "Nesting Bowl" with Nesting, 3 eggs and Burlap layering piece!
$

59.95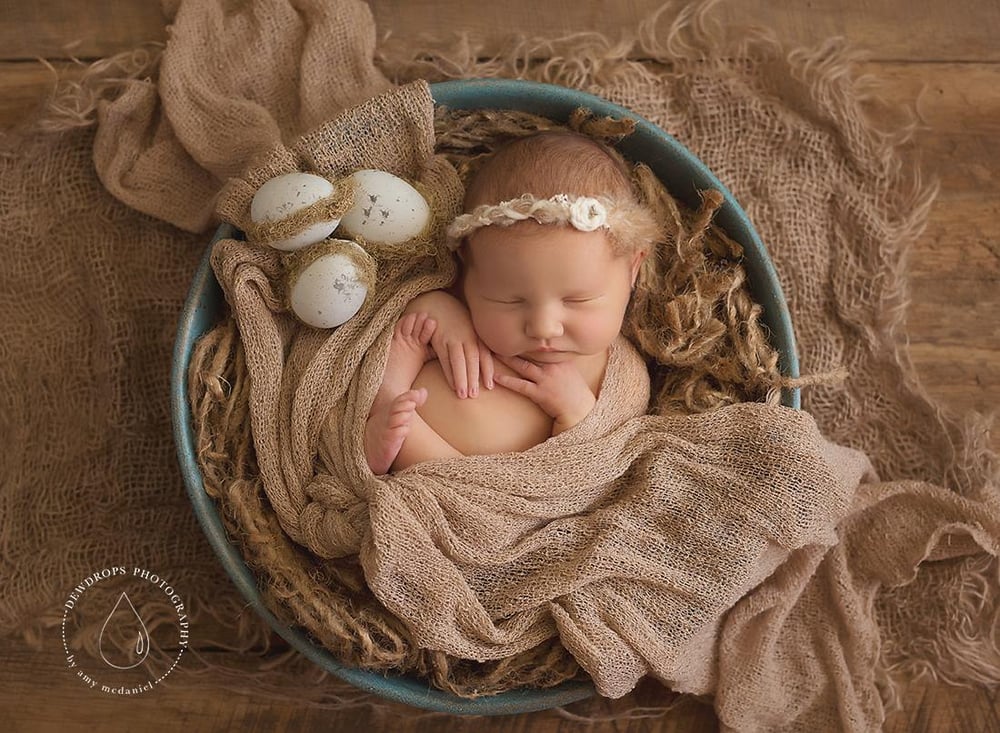 ***When purchasing our hand crafted props, you are agreeing to honor our creativity and hard work and respect us by not using our products as digital back drops. ***
Spring is in the air! I hand painted these wood bowl to resemble a Robin's egg! It comes with the jute nesting shown, a loose weave layering piece and three moss decorativeceramic eggs!
*Your nest will resemble the one used by Dewdrops Photography, but no two are identical! The nest you're purchasing will be a little bit larger than the one shown.
Thank you Dewdrops Photography for sharing your amazing talent with us!
Round Nesting Bowl measures approx 18" X 18" X 4.5"
Your item will ship in 7-10 business days***Now shipping to Canada and other select countries! Please contact me for shipping quote and availability to ship to your country. *Please note that if shipping overseas, you may have customs or taxes to pay upon delivery of your item. Please contact your taxing authority if you have questions. This is not a tax imposed by Woodsy Wonders, but your country. Thank you in advance for your understanding that I must document the price you paid to Woodsy Wonders for your purchase. Thank you!

Disclaimer: Please use close supervision and a spotter while product is in use. This product is intended only to be a photography prop. Woodsy Wonders is not responsible for any misuse of this photography prop. Thank you!